Like two heavyweights slugging it out, swinging for all they were worth, their reliance on instinct total, there was one punch left.And with it Hernandez knocked Newcastle out.
Manchester United came from behind three times to beat Newcastle United 4-3, with Javier Hernandez netting the winner to extend his side's lead at the top of the Premier League to seven points after Manchester City old boy Adam Johnson scored a winner for Sunderland against his former club.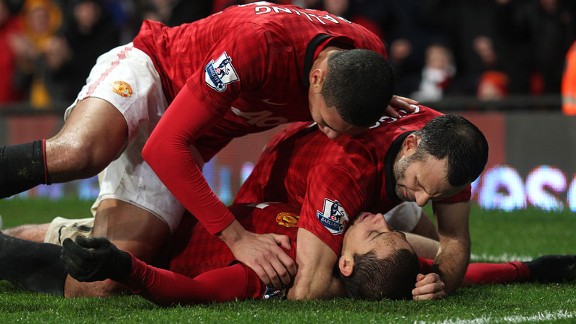 Elsewhere,Chelsea won 1-0 against Norwich,Everton 2- 1 Wigan ,Fulham1-1 Southampton and Reading 0-0 Swansea.