Women naturally are protective by nature. It's only through sheer instinct that women end up so protective of their men in relationships. Apparently lately, there is reason to be. According to Oklahoma State University, women are more likely to seek men who are already in a relationship versus being single. So naturally, this would make women everywhere a little more paranoid about their relationships and about the women who may be after their men.
Never fear, for there are signs as to whether she's after your man. So if there's anyone that you might be worried about, look for these signs.
1) Does the woman spend a lot of time around your boyfriend? Usually, women like to get to know their interests pretty early on. Usually, women like to scope out the guy and his relationship status almost immediately, and the fact that he's committed is not always a deterrent. Sometimes, in fact, it's appealing. The fact that he is willing to make a commitment to someone else proves to the woman that he can be serious in relationships. Some women consider obtaining an involved man to be like a game, and they want to win.
2) Does she seem to seek out your significant other in a crowd? Women love to be the center of attention. They love to feel liked, pretty, and wanted. If she's interested, she's going to want to be his center of attention to overshadow his girl.
3) Does she pretend to like you, and actually not? A lot of the time, women know that they won't be able to become close to the man if they don't at least pretend to like his girl. Sometimes the woman will talk to you, or even try hard to become your friend and gain your trust so that you will feel comfortable with her being around. Then most of the time, she'll let it slip to others that she's just putting on a show.
4) Does she text or call your man late at night for a 'friendly chat' or 'advice'? Another tactic women use to their advantage is vulnerability. When they need to talk or express their feelings about life situations to an involved man, they're really seeking more attention. Women usually by nature gravitate toward another woman friend or a group of other women friends when they need to talk about emotional issues because they know that their female friends will understand and love to listen and help. Usually, women who are seeking attention from men will want to talk to men exclusively just to get attention and gain affection.
5) Does she have a nickname for your man? As unusual as that sounds, many women give these men cute little nicknames as an expression of endearment. Using terms of endearment makes the man feel like he's becoming someone special to her. Usually, women will also try to bait them in this way.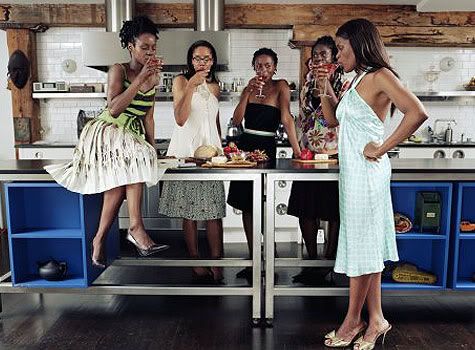 6) Does she ever try to get him alone with her? Women love alone time. It doesn't matter with who, we just do. Women like to spend time with people they like. Alone time would allow her uninterrupted time to turn on her charm.
7) Does she get in the middle of you and your man's personal lives and issues? Usually, women try to make themselves look the best they can. Whether it's defending your boyfriend no matter what he does, or being a listening ear to him when he needs someone to talk too. Usually, the woman will try to tell him that he's right no matter what he says, and that he should leave his girl if she's going to 'behave' a certain way.
8) Does she flirt with him by subtly touching him? Lots of women like to show affection by touching people softly on the arms, legs, or face. Also, women like to give hugs and kisses to the cheek. This is one of the ultimate tools they use in getting men to become interested in them in a physical sense.
If many of these questions were answered with 'yes', she might be after your boyfriend. Precautions can be taken by avoiding her as much as possible and ignoring her. But, if she doesn't seem to get the message, a brief and cordial conversation may be in order between you and her. Defending your relationship is necessary, but overreacting is just going to make the situation worse. So, be pleasant and appropriate when addressing the issue with the woman. From there, you should be able to gauge whether or not the situation has been resolved.
Remember that it only comes naturally to want to protect your relationship, but don't take it overboard. Be careful, intelligent, and classy about it and there won't be any issues about it and your man will be grateful to have a woman so concerned yet mature when it comes to your relationship and other women!

Source: Examiner.com