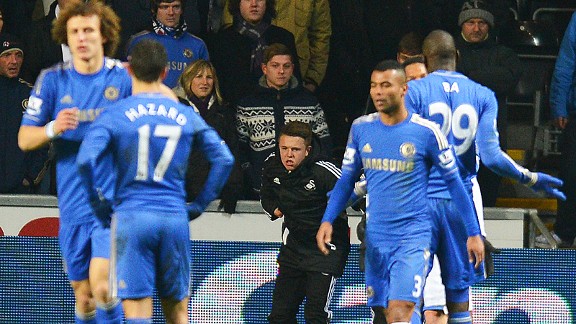 Chelsea star Eden Hazard was sent off for deliberately kicking ballboy Charlie Morgan in the ribs during a semi final match against Swansea City on Wednesday January 23rd. Like the commentator said, Hazard's behavior is inexcusable. Before you support him, imagine that was your own son.
Hazard issued an apology to the ballboy he was seen to kick during Chelsea's 0-0 Capital One Cup draw with Swansea on Wednesday evening.
Eden told Chelsea TV that he has since settled with the ball boy:
''The boy put his whole body onto the ball and I was just trying to kick the ball and I think I kicked the ball and not the boy. I apologise"
"The ball boy came into changing room, we had a quick chat. I apologized and the boy apologized. It is over. Sorry"