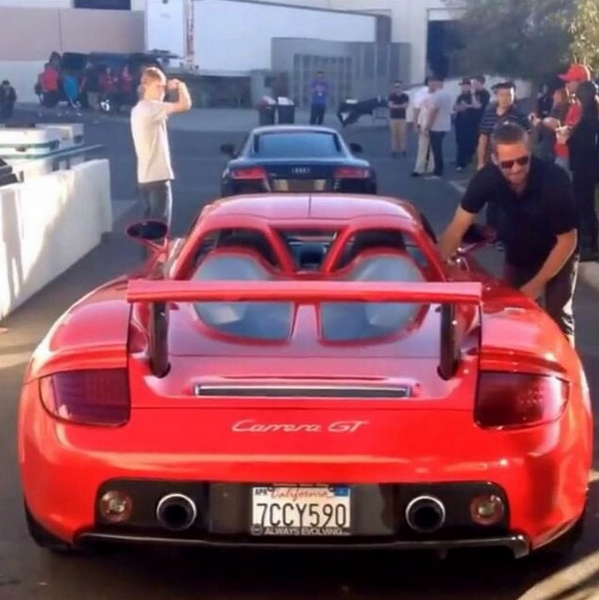 Paul Walker with his Porsche Carerra GT hours before the crash
Few minutes before Fast & Furious actor Paul Walker died in a car accident yesterday, he posed next to the 2005 Porsche Carrera GT that exploded on impact in the deadly accident. TMZ reports that this pic above was taken just 30 minutes before the accident.
Paul had put together a car show charity event in Santa Clarita, CA. through his ReachOut Worldwide organization, to support typhoon relief efforts in the Philippines and was leaving the event in the red Porsche car when his friend lost control and slammed into a tree. The car exploded on impact. The police says speed was a factor. See more photos after the cut...
Paul Walker took this photo with a fan, Bill Townsend at the event minutes before the accident. Bill posted it on Facebook
The accident happened very near the event venue...
Paul with the driver of the car, Roger Rodas pictured right [right in both pictures]
R.I.P