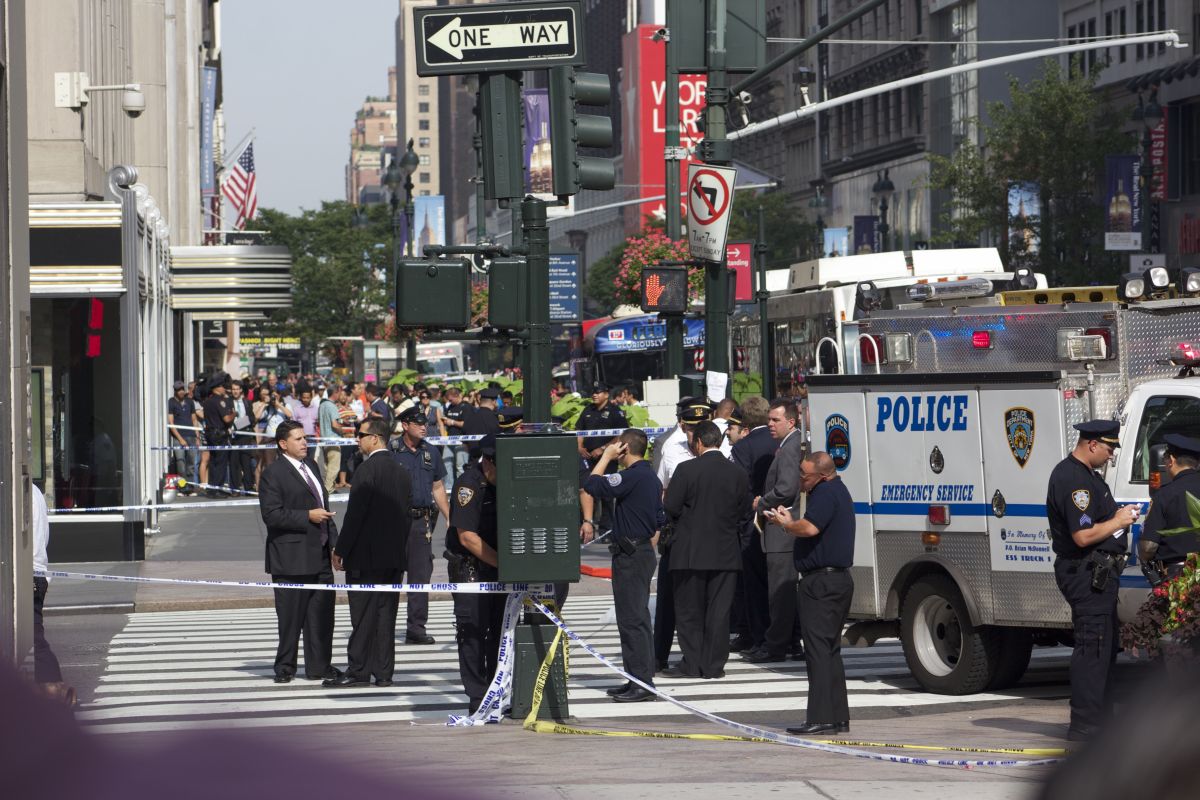 At least 10 people were injured and two confirmed dead when gunfire broke out near the Empire State Building,NY.
A police source told CBS News that the gunman was shot and killed.
Some of the victims were reportedly found inside the lobby of the Empire State Building while some were found on the street.
At least one of those wounded is in critical condition. The conditions of the other victims are unknown. It's still not clear what led to the shooting. Details were still emerging as police worked the scene. There is a large police presence and multiple ambulances on the scene. The FBI has also responded.
The shooting occurred at 34th Street and Fifth Avenue.(Visit CNN 401 for live Feeds)